MálagaWorkBay is growing and proof of this is #BayWorkers, a new space created for the community of digital nomads who put Malaga on their radar. Being a BayWorker will provide you with all the help you may need before and during your stay in Malaga.
An open community for digital nomads who are or want to come to Malaga, a place of synergies between people who come from another city in our national territory, from Europe or from any corner of the world. A multicultural place, to share and collaborate, to know and learn. A way to welcome you and also give you opportunities.
We are happy to announce that the #BayWorkers community is going to have its first meeting, after a time in which presence has not been possible, we are finally delighted to know you.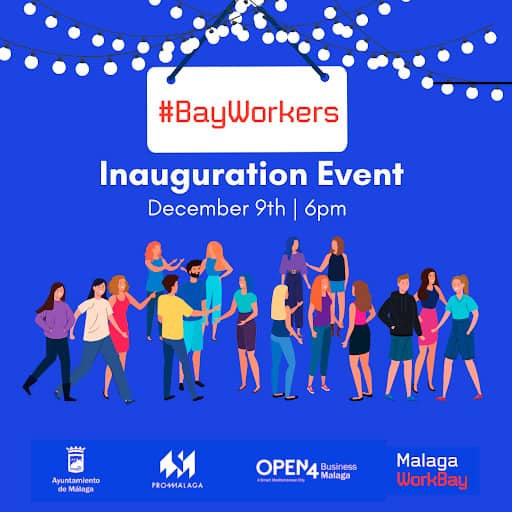 On the 9th of December at 6pm an inaugural event will take place at the Fábrica de la Cerveza Victoria, this meeting will be the first of many others that are yet to come and that will strengthen the community that emerged from MalagaWorkBay as a reference.
To be able to attend it is necessary to be registered as #BayWorker and the MálagaWorkBay team will contact you to send you the invitation, the number of attendees will be limited, do not miss the opportunity to join and meet the community, do some networking and have a good time.