Málaga TechPark, Malaga city council and Endesa have presented a new pilot project for the city. #eCityMálaga is a smart city model that aims to boost innovation in renewable energies, sustainable transport, efficient construction and digital infrastructures. The pioneering project is already being tested in the Málaga TechPark (PTA) and will be extended to the rest of the city in 2027.
Endesa will invest more than 30 million euros in the project to ensure a "strong start", according to Rafael Sánchez, Endesa's general manager in Andalucía. The key is to "redefine the urban model and rethink the use of resources and energy" in a public-private partnership with the city of Malaga and the Andalusian Ministry of Research.
As a result, Málaga TechPark will become a benchmark for the "circular economy" model, in which the use of resources, waste generation and energy consumption are minimised by reducing material cycles.
In particular, renewable energies will be promoted in the technology park through solar-powered parking spaces. All buildings in the park will also be equipped with photovoltaic systems, which should cover at least 25 per cent of the park's needs. In addition, the area planted with trees will be tripled.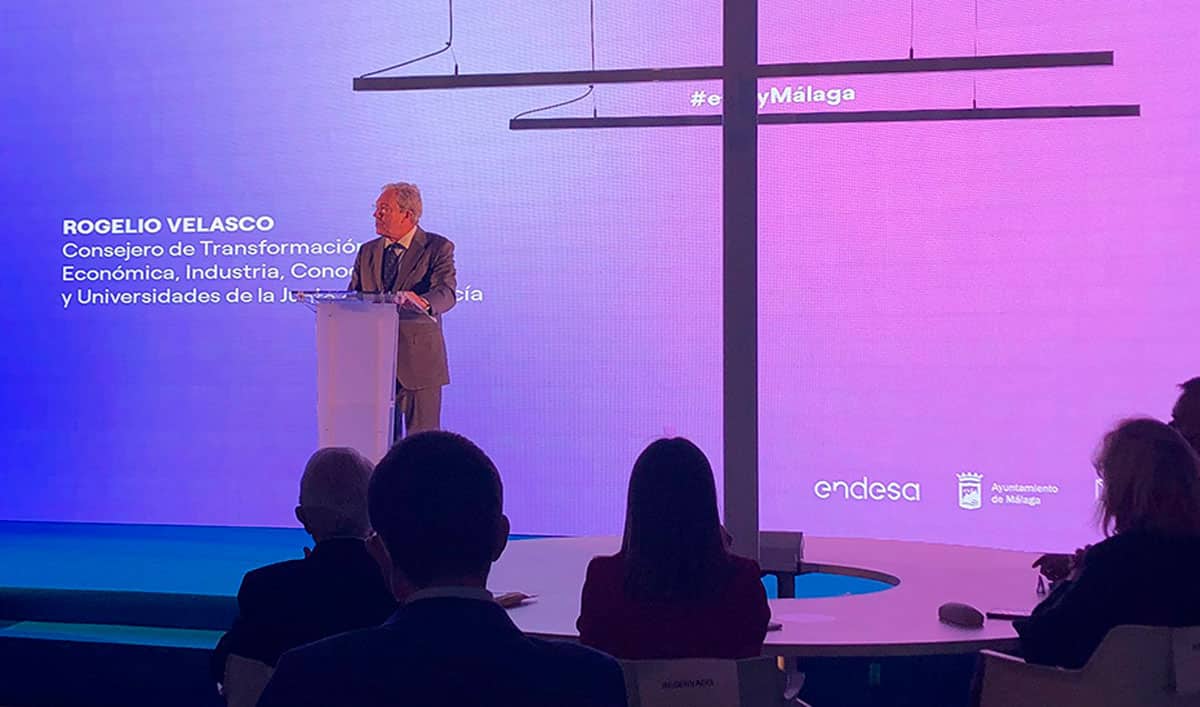 There will also be proposals for the reduction, reuse and recycling of materials, as well as the creation of collaborative platforms for sharing rather than buying, such as car-pooling. A digital platform will unify operational processes, logistics, air quality and even traffic control in the technology park.
In this way, the #eCityMalaga project will, over the next five years, aim to meet the challenges posed by the United Nations Sustainable Development Goals and the European Union's Circular Economy Action Plan. The aim is to bring forward the climate and energy targets set by the United Nations for 2050 by more than two decades, says Rafael Sánchez.
The "eCity" model is already being applied in the Cartuja Science and Technology Park in Seville, and will later also be implemented in the wider city, said the Andalusian regional Minister of Research, Rogelio Velasco. "Andalucía must become a 'Smart Region', where all municipalities benefit from the same innovations and advantages that the big cities already enjoy," he added. "I encourage all public and private entities operating in the technology park to participate in the project."