More and more foreign companies are looking to set up at Málaga TechPark, in the city's Campanillas district. This should come as no surprise because in addition to the good working conditions, such as fast internet connection, good infrastructure and numerous networking opportunities, there is another great advantage, especially in the autumn and winter months – the good weather. To be more specific, the Costa del Sol enjoys 320 days of sunshine a year.
In just nine months, more than 40 new companies have applied to set up in the technology park. The applications come from Andalusian, Spanish and international companies. "There is a waiting list of companies eagerly awaiting the completion of the park's new buildings," says regional Research and Development minister Rogelio Velasco, who recently presented the park's figures. Despite the Covid-19 pandemic, the number of jobs at the TechPark has continued to grow this year.
Malaga is home to 60 international companies, most of which are based in the PTA and employ international professionals from more than 30 countries. In total, 630 companies, more than 150 start-ups and just over 20,300 people work in the Malaga technology park, which is often referred to as the Silicon Valley of Europe. This is because large multinationals such as Google, TDK, Ericsson, Accenture and Vodafone have chosen the Andalusian technology park to set up their headquarters and research and development centres.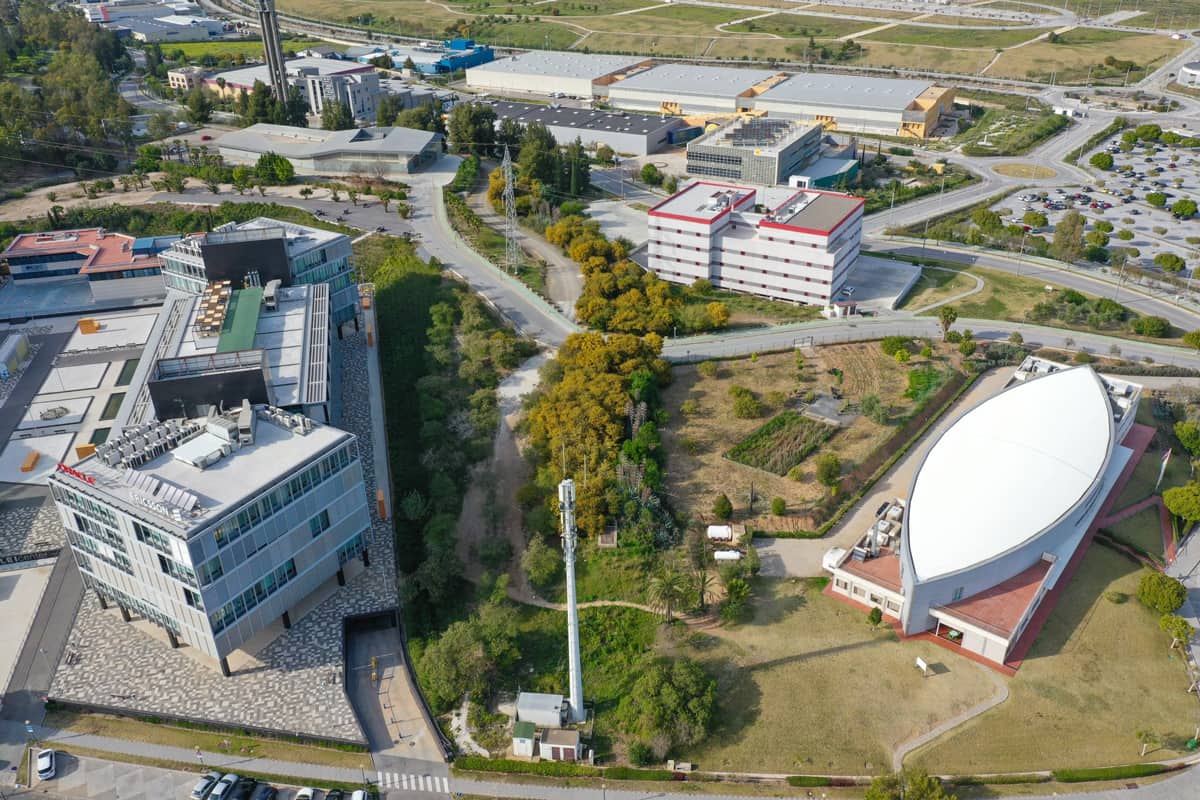 First opened in 1992, the park is a modern business centre with a focus on technology, research and certification. It was originally called PTA (Parque Tecnológico de Andalucía), before being renamed Málaga TechPark in 2020 to emphasise its international outlook and its connection to the city of Malaga.
The site covers two square kilometres, of which 410,000 square metres are built-up areas and 900,000 square metres are green spaces. Since 1998, the park has also been the headquarters of the Association of Science and Technology Parks of Spain.
Málaga TechPark also collaborates closely with the University of Malaga, one of the reasons why students trained in Malaga have an excellent reputation.
New accommodation on the park
One thing to bear in mind for future employees is that by the end of 2022, Málaga TechPark will have a building comprising 105 accommodation units and 186 beds, which will serve as a residence for employees.
The building, which is being constructed by Grupo Lar and Primonial, will have a total of five floors spread over three interconnected blocks. The building will also have 56 parking spaces and a swimming pool, as well as a bar-cafeteria, a laundry room, common rooms, a multi-purpose room, a gym, coworking spaces, a social lounge with a cinema, an event space and a restaurant. All services will available to consult and manage by users through an application. The project is estimated to take 10 months to complete and has a budget of 17.8 million euros.
This scheme forms part of a strategic plan that Málaga TechPark wants to implement over the next 20 years, with plans to double the number of companies and employees.
The park's management wants to build 150,000 square metres of new buildings in two decades, a project that has already received the green light from the Junta de Andalucía regional government.