Did you know that Malaga is the European Capital of Smart Tourism? This distinction was granted by the European Union in 2020 and was extended until September 2021 to compensate for all planned actions that had to be cancelled due to the COVID-19 pandemic.
The award aims to promote innovative tourism development in cities across the European continent. The title recognises the achievements of cities as destinations in four areas: accessibility, digitalisation, sustainability and cultural heritage and creativity.
The city of Malaga, which already gained recognition in the accessibility category in 2019, was the only Spanish city to enter the 2020 competition. In total, 35 cities from 17 EU Member States participated in this initiative. In addition to Malaga, Gothenburg in Sweden also came first. Together, they took the prize from Helsinki and Lyon.
Malaga has evolved from a traditional sun and sand destination to a modern and innovative place in the space of two decades, the jury said. This coastal city has placed an emphasis on the use of new technologies to enhance the visitor experience and encourage innovation among local businesses. The city is also leading the way in engaging the local community and working to plant the seeds of smart tourism at an educational level.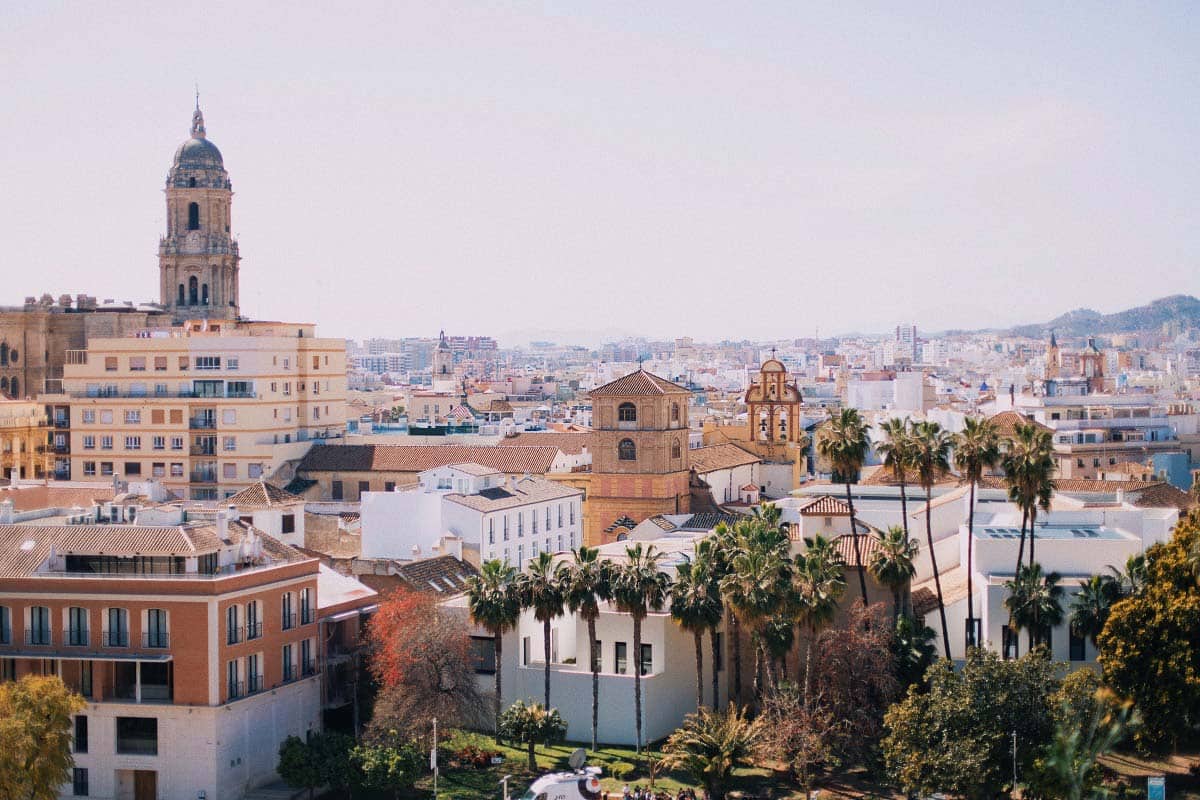 Malaga is also working on sustainability across the board: it has installed LED street lighting, offers more than 20 bike rental stations and has created more than 40 kilometres of bike lanes. The city has installed smart irrigation systems in parks and gardens to save water and has introduced an air quality plan to reduce air pollution, control pollen levels and improve noise quality.
Malaga has also modernised its street cleaning systems and worked to improve waste separation in the city centre. In terms of nature, Malaga also has a lot to offer. The city has almost 50 hectares of protected natural spaces, 60 hectares of botanical gardens, more than 400 hectares of green spaces and five beaches. Malaga has revitalised many of its natural spaces, such as its wetlands, creating ideal places for bird watching and nature walks.
From sunny beaches to a city of culture
Malaga is literally a city of museums and galleries. In just two decades, the city has grown from having four to 40, increasing its exhibition space from 400m² to 35,000m². Many old buildings and their surroundings have been transformed into vibrant cultural spaces, such as the old tobacco factory and its surroundings, or the city's arts district, Soho. Malaga has successfully transformed from a city known for its sunny beaches to a city of art and culture.